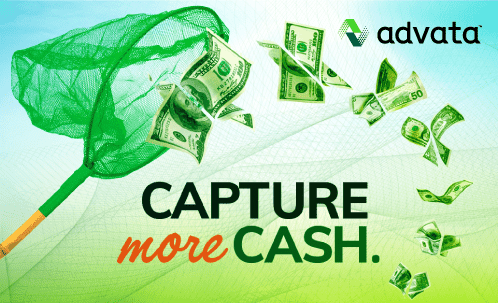 How To Capture More Cash in Your Accounts Receivable
Written By: Hunter Ousterhout, Principal of Revenue Cycle Management (RCM) Solutions
Healthcare organizations can find it challenging to get the most money from accounts receivable (AR), especially when they are already short-staffed. Without sufficient resources, countless organizations give up millions of dollars of net patient service revenue (NPSR) caught in AR each year. Many are finding that their traditional methods of managing AR are just not enough.
Now, new advanced analytics tools improve your ability to capture more from your AR. With the right approach, they can turn your AR staff into account masters by enhancing their work with technology.
These tools can eliminate repetitive tasks so people can focus on working on the accounts that are more complex and more profitable. They can improve efficiency, optimize workflows, reduce the time and money lost, and increase cash captured from AR when used well together.
The Solution: Advata Smart AR™
Advata Smart ARTM uniquely combines technology with insights to do the heavy lifting for you to increase your organization's productivity and efficiency. Advata's blend of artificial intelligence (AI) and machine learning (ML) with robotic process automation (RPA) is based on a solid foundation of fundamental research and years of client experience.
The software as a service (SaaS) solution has an intuitive feel driven by analytics built from thousands of business rules.
Focusing on efficiency and effectiveness, Smart AR automates the management of the "easy" accounts that make up the bulk of your AR. And it prioritizes work so your staff can focus on the "hard" accounts that provide higher value.
The solution reduces your staff's research time by providing a situation report and the next recommended step for every account. This enables staff to work on the right account at the right time.
The next recommended action guides staff to do what automation cannot - make complex decisions and intervene. Robots do everything else, which is much of your AR.
Technology and people combine to capture more cash, reduce write-offs, and improve your bottom line while producing the most revenue in the near term and taking the fastest steps to get there.
How much? Advata typically automates 25%-50% of AR management activity on behalf of its clients, adding hundreds of person-hours of productivity per month. This is an area that is typically understaffed, and difficult for healthcare providers to optimize without such technology. 
The productivity improvements result in both labor savings (typically hundreds of person-hours per month) and in net revenue performance (0.3% - 1% improvement to the bottom line). To date, Advata's foundational technology has generated over $500M of NPSR benefit to its customers.
Start Capturing Millions from Your AR Now
Smart AR captures cash from AR with automation and prioritization. However, this is not just a one-time solution. As you continue to use it, Smart AR discovers, develops, and improves AR management with continuing analysis and daily staff guidance to drive an ongoing improvement cycle.
How do you start? In 30 days, Advata's Discovery process can analyze your data and create a detailed roadmap showing how Smart AR can automate processes and guide staff to optimize your AR.
With Smart AR, you can put your money and effort where the return on investment (ROI) is!