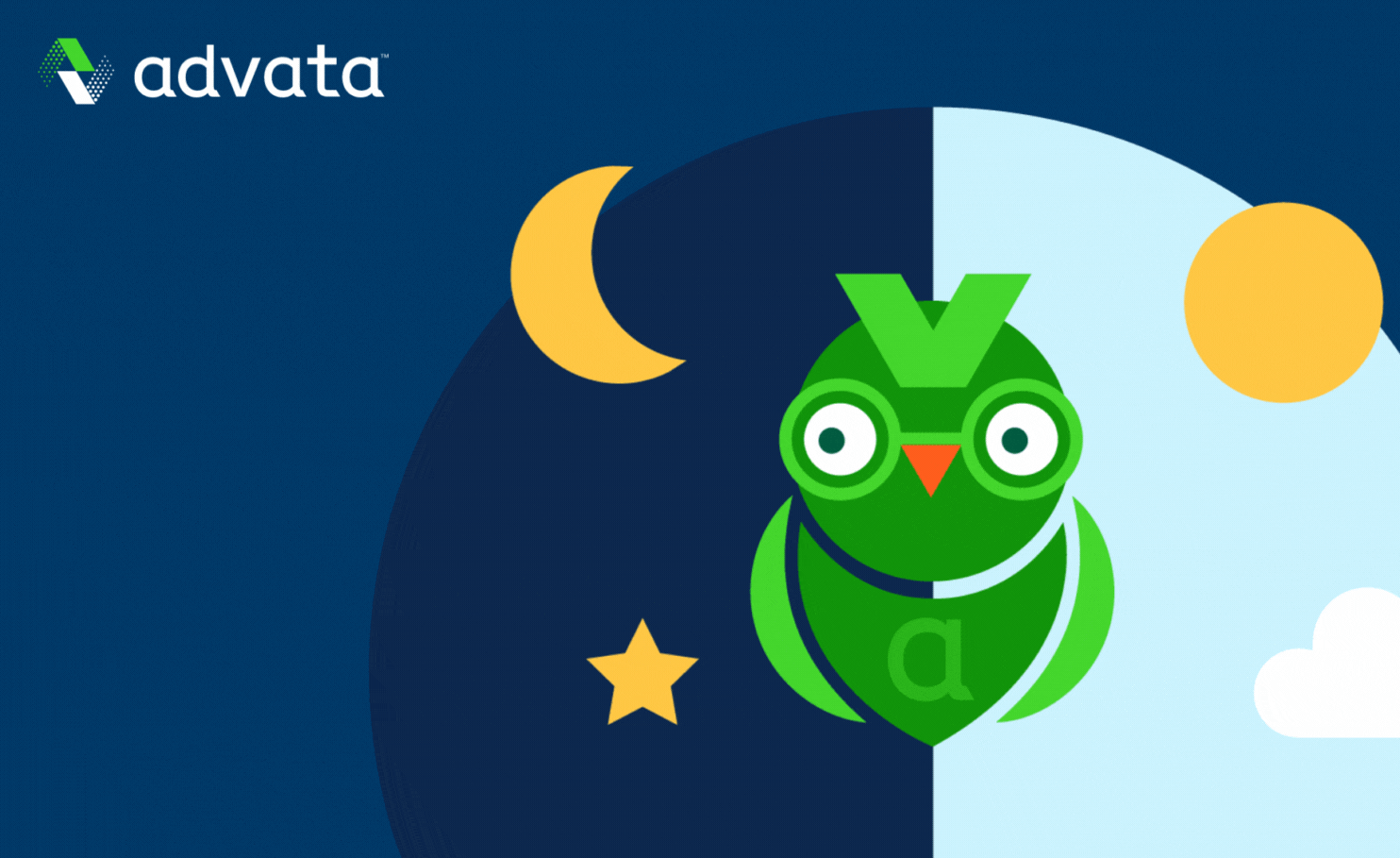 Meet Addi: A Partner for Transforming Revenue Cycle Management
Revenue Cycle Management (RCM) is at the heart of an effective healthcare organization. Today, this matters more than ever. For many, however, an efficient and effective RCM approach that delivers more revenue is out of reach. Advata is committed to developing solutions that transform healthcare RCM.
To grow our capability to reshape RCM, Advata sought someone whose insight into optimizing RCM could expand our own. After searching high, low, and high again, we found someone who brings an incredible set of assets that make her the perfect partner for Advata.
Let us introduce you to Addi, our insightful owl. Addi is an RCM visionary who brings many valuable assets as a partner with Advata. Let's learn about Addi in her own words.
Addi in Her Own Words
Hi. I am Addi. I am so excited to bring my unique views to Advata. As an owl, I bring many characteristics to RCM that will help many healthcare organizations. For example, I have superior vision, especially at night, so I can see how to act where others cannot. It has served me well in seeing hidden RCM needs and opportunities.
Likewise, my precise hearing has heard the cries of hospital leaders responsible for RCM looking for ways to capture more revenue.
My vision and hearing are even more powerful. I can turn my head around, so I see and hear all of the issues raised by RCM leaders, managers, and analysts, giving me full access to information that can drive the best action. Additionally, I see both opportunities for capturing more cash and ways to correct upstream revenue cycle deficiencies.
Thoughtful and wise, I draw on years of experience to see problems from new perspectives. I use my powerful intuition to combine data with insight to see ahead and how to make it happen. My independent thinking brings new views and meaning to complex solutions.
I am strong, tenacious, and unrelenting when facing dicey issues in Accounts Receivable. My near-silent flight reflects my view that RCM transformation can be smooth without turbulence. And my agility allows me to adjust rapidly.
Like all owls, I am courageous, facing challenges straight-on while minimizing risky losses. I take very seriously my role as a guardian and protector who makes it safe to transform RCM. Finally, I hold some secret, almost supernatural powers that produce magical results that can defy belief.
Together We Will Soar
Addi is one of a kind. With her input, we can continue to bring solutions that take down one RCM problem after another.
Keep watch for Addi in the weeks and months ahead. She is our partner.
Together, we will soar to new heights where we can see beyond the horizon to RCM solutions never before considered.