Want to Join Advata?
We'd Like to Meet You!
Have a passion to save lives? Got machine learning mojo? Or, are you the type of innovative mind that likes to tackle humongous challenges? Perfect. Let's chat.

At Advata, we are building software that defies the conventional wisdom of healthcare information logistics. Our solutions foster information exchange between patients, healthcare providers, and insurance companies to improve access and affordability. This helps everyone. Especially patients. And we never forget that patient lives are at the heart of all that we do.
Where Collaboration Meets Innovation.
We are on a mission to improve healthcare through technology – it's an important job, and we know it takes all types of thinkers to get there. That's why we are committed to fostering a culture that welcomes everyone. What else makes working at Advata so unique?
We are a company of creative problem-solvers.
Why just immerse yourself into one problem, when you can solve a million of them? We work together, collaborating with interdisciplinary teams across the globe to learn from each other.
We care about what we are building because we care about people.
We're a collaborative and transparent community. Whether it's lunch-and-learns, company celebrations, or creative jam sessions, we work together, get inspired by one another, and most importantly have fun together.
We. Always includes you.
Our passionate community of talented individuals defines and shapes a diverse and inclusive environment where everyone can thrive and excel.
Our culture is built on strong people.
And strong values.
Our values help us be our best selves: respect, excellence, authenticity, community, and of course, heart.
OPTIONAL TAGLINE HERE
Optional Main Header
Duis aute irure dolor in reprehenderit in voluptate velit esse cillum dolore eu fugiat nulla pariatur. Excepteur sint occaecat cupidatat non proident, sunt in culpa qui.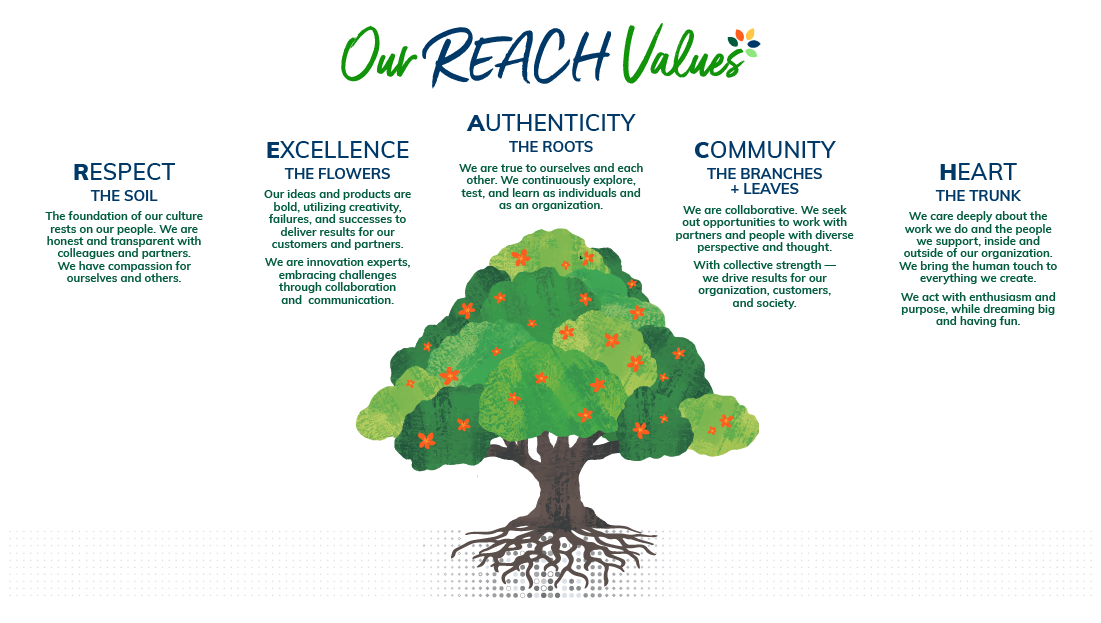 See Our Current Openings
We update current openings on this page regularly. If you don't find an opening suitable for you now, do come back and check again.