Clinical Ops and Management Challenges? We've Got Your Back.
Healthcare operations face increasing internal and external pressure. The complexity of supporting business and clinical systems and transforming them into the best healthcare services is daunting. Not to mention the mounting pressure to reduce costs, optimize patient journeys, make the best care easier, and increase team efficiency. Advata is ready to help you conquer the impossible with the data insights you need to achieve optimization.

THE CHALLENGE
Targeting Operational Process Improvement is Tough. Let's Fix That.
Do your patient care and patient access teams have the knowledge to plan effectively?
Could you use insight into your current patient census? Can you predict your patient volume and what level of inpatient
care you'll need in the next 6-12-18 hours? Can you inform operations leadership to support workflow changes as a
result of variation analytics?

You need the right data insights. Delivered to the right teams. At the right time to enable data-led improvement.
We make that easier.
THE SOLUTION
Deeper Insights. Empowered Healthcare Improvement.
Depth of hospital operations knowledge and deep data learning as our driving force, Advata leverages AI and ML to continuously learn from EMR data, forecast impact, and deliver the right insights. Advanced analytics built on both historical and real-time data show you the data insights that empower operational improvement.
Efficiently align clinical and support resources by knowing what is happening now in your ED and look ahead to see projected inpatient flow.
Optimize your OR block scheduling to prioritize patient care while maximizing use of precious OR space. Make high value care decisions by understanding variation analytics stratified across key indicators. Push these insights and others to the right people at the right time with rules driven alerting.
Go From Prediction to Action.
Producing and consuming the right healthcare operations data insights starts with an advanced data interpretation framework. Our solution groups and measures specific data sets to ensure optimal performance for our AI and ML models. The applied data science produces prediction that empowers you to take action resulting in operational improvements.

Data
Advata begins by integrating your EMR and other critical data into one place and curating a common data model. We apply our advanced analytics to the data producing concentrated operational metrics and insights that inform your operational decision making.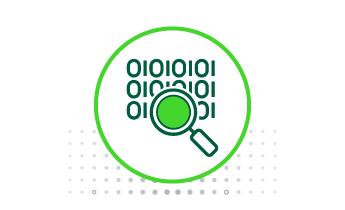 Insight
Advata's healthcare operations ML solutions learn from past performance producing predicted impact on key areas within healthcare operations. Our actionable predictions target areas for improvement and empower you to improve your operational execution of the quadruple aim.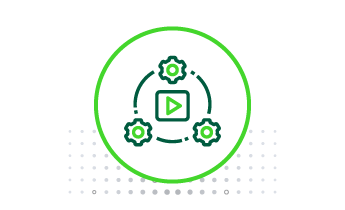 Action
With your predicted outcomes as input, you can make smarter informed steps for improvement. You can also integrate changes into your teams' workflows and assess performance against defined baselines.
Your hospital operations improvement journey takes a big leap forward today.
Let us show you how we can empower your operational changes. Let's chat!