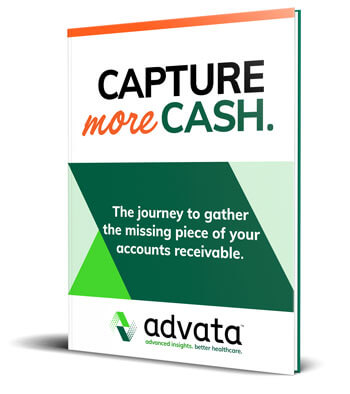 How much cash is caught in your accounts receivable (AR)? For many healthcare organizations, it is up to 4% of NPSR!

Many organizations work their highest value accounts first. But that may only cover about 15% of your total AR. That means 85% of accounts in your AR is left unworked. That can leave a lot of money on the table!

Many organizations now find that their traditional methods of managing AR are just not enough. But technological advances in RCM software can help turn AR staff into account experts driving real change.

With the right approach, your organization can improve efficiency, optimize workflows, and reduce the time and money lost – and increase cash captured from AR. This eBook will walk you through the problem and show you how to find the missing piece of your AR.