More Healthcare Insights.
Less Tech Burden.
Advanced analytics and AI-driven healthcare applications often require a maze of technology, security, and compliance challenges. But with Advata you don't need to feel the complexity or stress. Instead, Advata's platform navigates these challenges so that your organization can focus on solving its healthcare challenges.


THE CHALLENGE
Level up your Advanced Analytics and Machine Learning.
Most healthcare organizations know they need to upskill their teams in Advanced Analytics and Machine Learning. And if you're like a lot of our partners, you've probably been feeling the pressure to move to the cloud too so you can benefit from reduced operating expenses and scale. But how can you get results without a huge impact on time and money? Especially when building from the ground up can take years, delaying projects, and opening you up to unnecessary risk. That's where we come in.

The Advata Platform gives you a head start by encoding best practices in healthcare data management, responsible AI, and application delivery into a single deployment surface that has been refined over years at leading healthcare organizations.
THE SOLUTION
Known for innovation. Trusted for speed, safety, and compliance.
You want to move fast. With as little risk as possible. We have the proven speed and know-how to get you there. The Advata Platform streamlines the path to getting insights into the hands of your users. All with the critical security oversight and controls required to manage healthcare applications.

The Platform accelerates security and compliance reviews by maintaining HIPAA with HITECH, SOC2 Type 2, and ISO 27001 certifications, as well as leveraging your existing user management approaches, including Single Sign-On (SSO) and Multifactor Authentication (MFA). Our intense focus on security and enabling technologies frees your teams to focus on what they do best.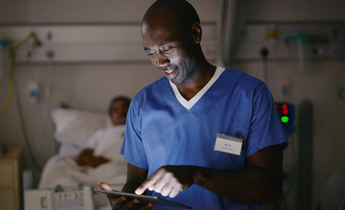 CLINICAL GUIDANCE
Healthcare
Effectiveness. Backed
by Data Analytics.
Better clinical care drives better performance. With deep patient data analysis you can deliver even better care that is tailored for each patient. But it's not just about data, it's about insights. The kind of insights that help your clinical staff deliver better care for patients. The kind that drives more than OR and ED workflows, but also saves lives.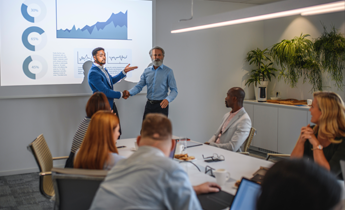 REVENUE CYCLE MANAGEMENT
Accelerate Your
Operational Confidence
and Efficiency.
We're a collaborative and transparent community. Whether it's lunch-and-learns, company celebrations, or creative jam sessions, we work together, get inspired by one another, and most importantly have fun together.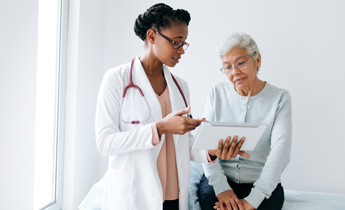 POPULATION HEALTH
Empower Decision-Making and Power
Better Patient Outcomes.
What if you could solve patient issues before they happened? Our healthcare population analytics and technology improve care, efficiency, outcomes, and reduce risk. Seeing into the trends that affect populations and individuals requires deeper insights. The kind you can only get with an advanced data analytics solution.
THE ACTION
We focus on technology, so you can focus on healthcare.
Ready to see how the Advata Platform can address your security, compliance, and technology challenges? Let's chat!