RCM Intelligence Suite

Experts Helping Experts – RCM Technology Built for Healthcare
Advata technology was conceived, built and tested by a team of RCM experts. Our Advanced Analytics and AI-driven applications are powered by the right combination of technology, analytics, and rules engines to provide real value for healthcare. Advata's RCM Intelligence Suite makes complex decision making and prioritization simpler, so that your organization can focus on what matters the most, solving its healthcare challenges.
One Suite, Endless Opportunities
Healthcare is complex and the revenue cycle is no exception. RCM spans a multitude of processes and tasks that require a flexible solution, so you can do more with less.
Automation
Automate up to 50% of follow-up activity and free up staff from handling high-volume, low-complexity tasks, allowing them to focus on more complex decision-making.
Workflow
Continuously guide staff on where to focus and what recommended actions to take to increase revenue, productivity, and efficiency.
Insights
Unlock the power of your data to drive solutions and prevent problems. With deeper insights, you can anticipate issues and empower your staff with the knowledge they need for a more efficient workflow.
Product for CFO
Struggling to keep up with the ever-growing demands on your Revenue Cycle Management process? See how we can improve your NPSR.
Product for VP Rev Cycle
Staff overwhelmed with low-value AR tasks? Discover how automation streamlines workflows and reduces time and money lost.
Billing Specialist
Need to do more with less? Learn how our advanced analytics, powered by AI can help assess and prevent denials, improve revenue, and more.
OPTIONAL TAGLINE HERE
Optional Main Header
Duis aute irure dolor in reprehenderit in voluptate velit esse cillum dolore eu fugiat nulla pariatur. Excepteur sint occaecat cupidatat non proident, sunt in culpa qui.
Built by Revenue Cycle Experts
As a healthcare partner, Advata provides an unparalleled combination of deep industry experience and machine learning technology. This innovative partnership creates a smart platform that continually grows smarter with time - reducing workloads for staff while streamlining operations to enhance efficiency at scale. With our powerful automation and workflow insights, you're getting the power of an experienced team focused on your success every step of the way.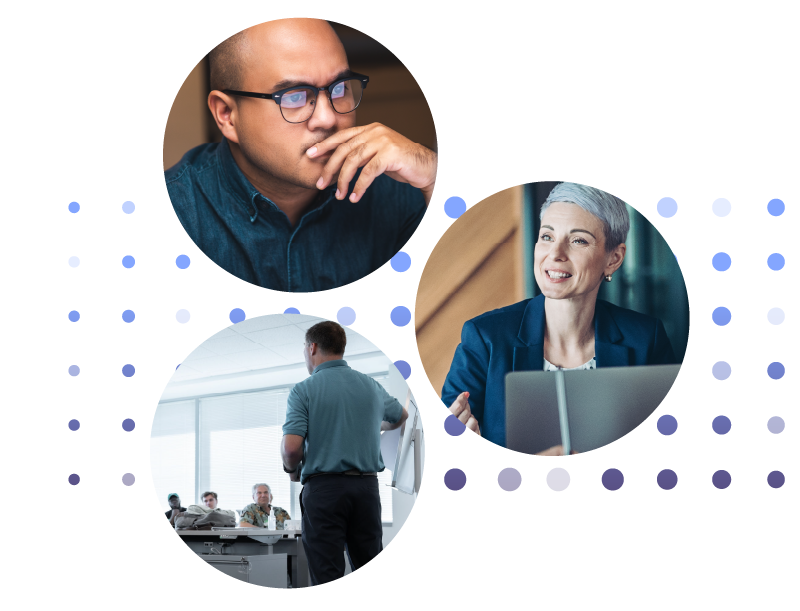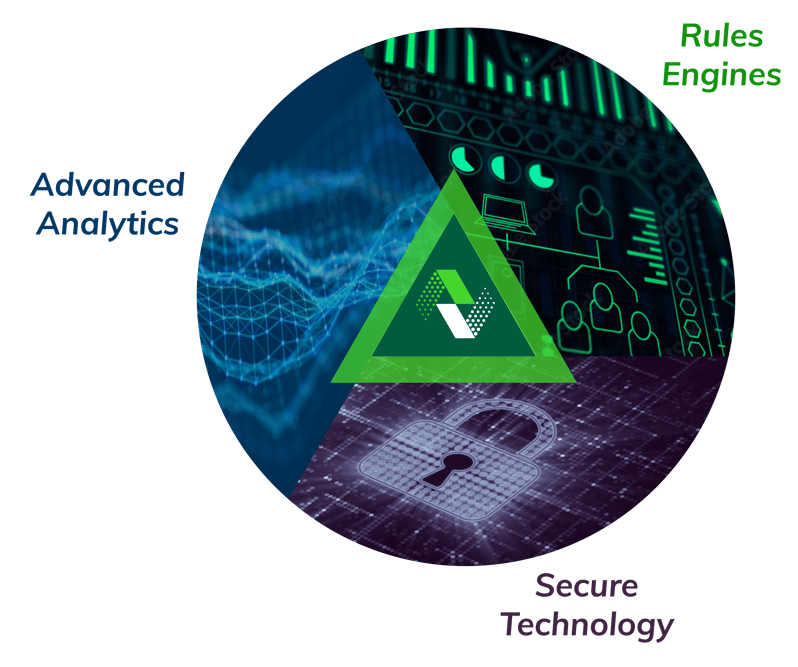 An Integrated Approach
The Advata RCM Intelligence Suite encodes best practices in healthcare data governance, connections to leading EMRs, Advanced Automation capabilities that streamline manual processes, and RCM-tailored application delivery into a single suite that has been refined over years at leading healthcare organizations.
Secure By Design
The Advata RCM Intelligence Suite streamlines the path to getting insights into the hands of your users.
Doing so safely requires the security oversight and controls required to manage healthcare applications in the RCM space.
The RCM Intelligence Suite accelerates security and compliance reviews by maintaining operational oversight with 24/7 monitoring to ensure HIPAA with HITECH, SOC 2® Type 2, and ISO 27001 compliance, as well as leveraging your existing user management approaches, including Single Sign-On (SSO) and Multifactor Authentication (MFA). Our intense focus on security and enabling technologies free up your teams to focus on solving problems.