It's Time to Transform Your Revenue Cycle.
For healthcare, revenue cycle management performance is critical. Advata changes the game for leading healthcare organizations who demand better technology solutions to improve their revenue cycle. Together, we can increase the efficiency of today's healthcare ecosystem and transform tomorrow.


THE CHALLENGE
Finding Savings in the Revenue Cycle is Hard. We Make It Easier.
Let's be honest. Visualizing data patterns across the revenue cycle and identifying areas of improvement is tedious.
With Advata's combination of advanced data analytics, AI, and RPA we show you where the problems are happening, predict future results, and automate action for better outcomes. That does sound simpler, doesn't it?

THE SOLUTION
Revenue Cycle Management. Reimagined.
Yes, our technology automates your business workflow to reduce cost and improve revenue cycle performance.
But Advata goes beyond that. We leverage our advanced analytics to continuously learn from your data, drive insights,
and help you address your most pressing RCM issues.
Data
Advata aggregates your disparate data streams into one place. Through advanced analytics, we assess and report your performance and productivity. Giving you the power to create customized reports so you can empower the right people with the right information to make smarter decisions.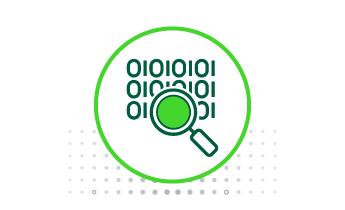 Insights
Advata's analytics provide pattern recognition, making actionable predictions to show you where to focus, and guide your priorities. What can you do with all that insight? Streamline processes, increase revenue and accelerate cash flow like never before.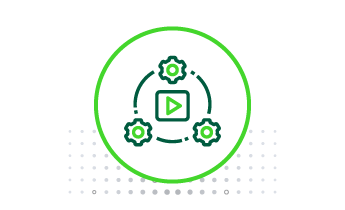 Action
Why work harder when you can work smarter? Data insights let you take action to address your most pressing revenue cycle troubles quickly. Our RPA works in tandem with AI-powered analytics to automate processes that will generate revenue while freeing up staff resources from the repetitive, high volume, low-value tasks that are required.
Ready to Transform Your Revenue Cycle?
We're ready to show you how we can improve your revenue cycle performance from front to back. Let's chat!